---
3 Foolproof Reasons Why Open Photobooths Rentals Are Smart Investment for Wedding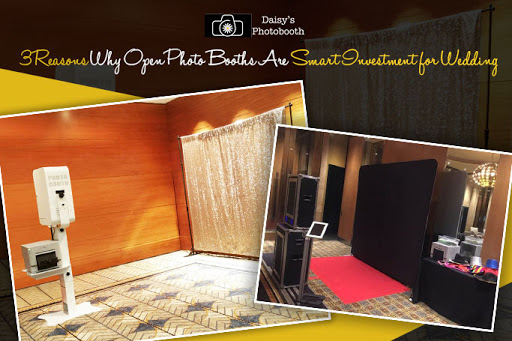 In this world of digitisation, where technological advancements are on the rise, photography has undergone significant improvements for the past few years. With social media dominating our lifestyle, it has become a big-time trend to click snaps with incredible backdrops and flood our social media accounts.
To cope up with this ever-evolving trend, a majority of people are shifting their choice from classic photographers to photobooth rentals where they can utilise the unique benefits of customised backdrops, digital pictures, instant uploads and sharing etc.,
Nowadays, photobooths have become a must-have in any occasion due to the impressive benefits it offers and when it comes to wedding, it is the best arrangement you can ever make. While you can get a variety of photobooths to choose from, open photobooths are a smart choice when it comes to wedding ceremonies.
1. Unlimited Fun and Excitement in Groups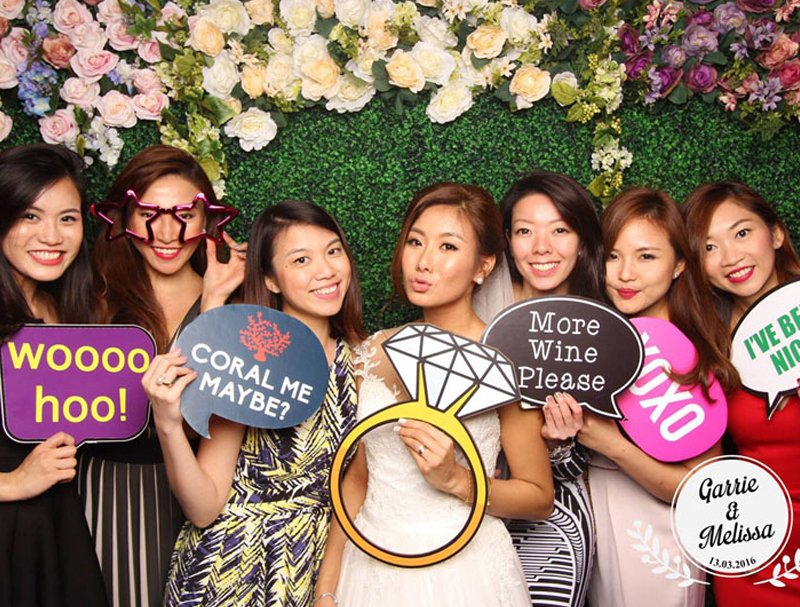 The biggest benefit of open photobooth rentals is that they can be set up at any location and offers a wide platform where guests can form in groups and click incredible selfies. With no walls to create a barrier in between, everyone can take advantage of posing and taking random snaps to flood their social feed.
Photobooths have always been in the limelight for the fun and excitement it offers. After all, who doesn't want to mingle in groups and pose with funny props? So if you are planning something unique and creative, an open photobooth in Melbourne should be your pick.
2. Surprising Benefit of Digital Printed Photos
Photos are timeless memories regardless of the occasion type. As wedding is once in a lifetime event, you can't afford to miss a single shot with your family and friends. For a long time, people have been hiring photographers to get a record to pictures and videos and storing them in scrapbooks or albums.
However, with the rise of social media, it has become a trend to store pictures on the web. Open photobooths come with customised backdrops where guests can pose, take pictures and upload in social platforms instantly. By sharing the digital prints on social platforms, you can make your wedding a smash hit.
3. Endless Option of Customising Backdrops
The biggest benefit of open photobooth rentals is that they are portable and come with backdrops that can be customised as per individual preferences. While some may prefer floral backgrounds, other photo geeks may want to strike the perfect celebrity pose with sparkling backdrops.
With wedding photobooth hire in Melbourne, you can get endless options to add fun and excitement to your event. Whereas some companies have their exquisite collection of backdrops, others may allow you to create your own backdrop depending upon the theme of the event.
Make Your Wedding a Smash Hit with Affordable PhotoBooths
Photobooths have come a long way to add fun and value in any event. When it comes to wedding, there can be no better option to save money other than hiring an open photobooth in Melbourne.
At Daisy's Photobooth, the professionals leave no stones unturned to make your wedding the talk of the town. Our photobooth packages are designed keeping your budget in mind. To get a better idea on our services, click on the website https://daisysphotobooth.com.au/.