---
Why Should You Hire a Wedding Photo Booth?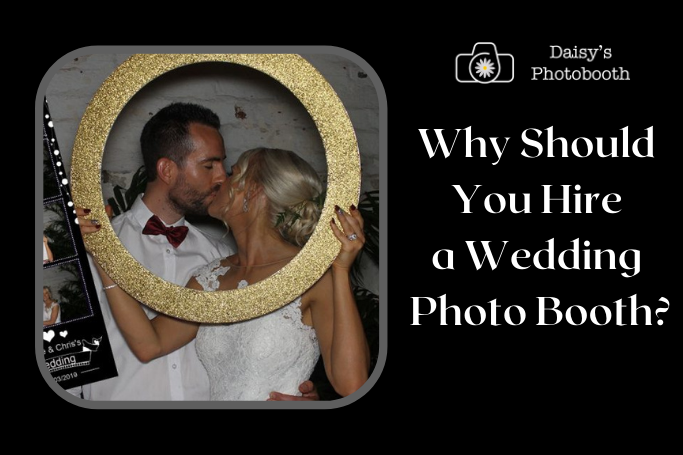 The wedding day will be memorable. That's for sure, and your friends and acquaintances are already telling you to include a photo booth for the big day. But should you hire one? Today, we will be discussing this topic here.
If you are in Melbourne and the ceremony is just around the corner, follow the discussion as it will help you make up your mind regarding the wedding photo booth hire.
Cherish Your Memories
Some of your best wedding photos can be clicked in the wedding photo booth. You can pose as you want with your partner and your friends and later when you take a look at these photos, they will indeed make you happy. So, getting a photo booth is always a great idea. Furthermore, getting one is easy. Just talk to a company that provides wedding photo booth for hire in Melbourne and they will do the needful.
Get Your Photos Edited the Way You Want
The latest photo booths are equipped with various technologies and using them, it is now possible to get your photos edited the way you want.
Wish to put a different background or include a doodle on your wedding photos? The photographer or the editor will do it in a jiffy. Also, with the advent of mirror photo booths, instant printing has now become easier.
Unlimited Fun
Even though a wedding photographer does the job of clicking the best photos quite well, the photo booth always adds a fun element since you can be more casual in front of the camera. Additionally, you get a whole lot of props that add a flair to the photos that will surely give you joy when you take a look at them years later.
Offer a Great Pass Time for the Guests
Everyone likes to get their photos clicked, and the presence of a photo booth in your wedding will be a great pass time for your guests as they can spend plenty of time in these booths. Thus, including it will make the day memorable not just for you but the guests as well.
All you need to do is approach a company that provides wedding photo booth rental in Melbourne and discuss the technologies and the services they can offer at your budget.
It's a Good Option for Guests of All Ages
It's not just the adults, but the teenagers and kids can also spend quality time in these photo booths and keeping this in mind, the companies providing the wedding photo booths are offering technologies to make the kids' photos look enticing. Therefore, when you hire the booth, you keep them happy as well.
Customisation Options to Keep Your Guests Engaged
If you wish to match the theme of your photo booth with that of the wedding, it's possible as well since most of the companies are providing customisation options for the photo booths.
When the interior and the exterior match with that of your wedding theme, it entices the guests and they can spend quality time in the photo booth.
Photo Booths Are Affordable
At present, wedding photo booths have become reasonable. So, if you are looking to add a fun element to your wedding, you can easily go for cheap photobooth hire.
So, to make your wedding day more enjoyable, hiring a photo booth is always the best idea.
Book Our High-Quality Budgeted Wedding Photo Booths Today
Daisy's Photobooth provides an affordable wedding photobooth for hire in Melbourne equipped with new technologies. So, to book now or for other details, connect with us at 0421333080 today.