---
Why An Out of the Box Wedding Photobooth Can Rock Your Celebrations?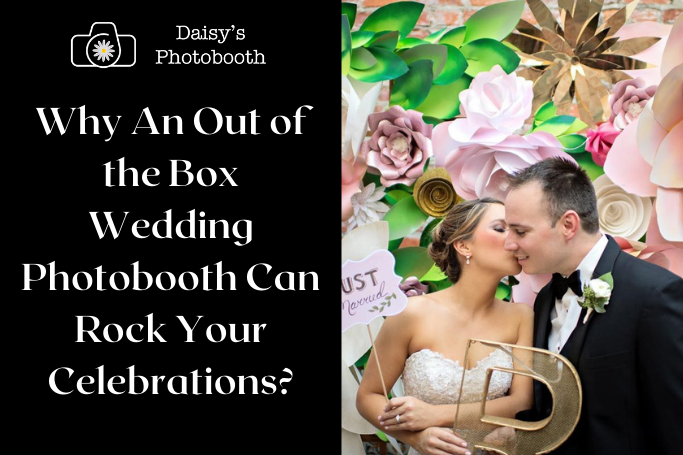 The modern wedding photobooths go a long way in taking the aesthetic edge of a wedding celebration to an altogether new height. They come with some unique value added features that really make a significant difference. In fact, that is the reason these photo booths have over the years gained immense popularity and are at present considered the best bet to take the celebrations to an altogether new height.
On the page, we discuss a few ways an innovative wedding photobooth adds colour, fun and frolics to the wedding celebrations.
They Add Flexibility:
The innovations and styles they modern wedding photo booths come up with, and their out of the box concepts add a lot of flexibility in the ways you can celebrate your wedding celebrations.  Whether you opt for a box wedding photo booth or an open air one, the scope of innovation that these booths offer gives you the liberty of making some out of the box decisions  that go all the way to make your wedding ceremony something special. In fact, this is what makes putting money on a wedding photobooth hire service in Melbourne like anywhere else so very fruitful.
They Help You Show Some Love:
Well, this may sound a bit naïve, but you cannot deny it. These wedding photo booths, with all their innovations and provisions of creativity, come up as a wonderful platform for you to showcase your love and commitment towards your 'other half'. The ambience it creates, the props it comes up with, collectively help you to freeze the most memorable moments of your life in the most satisfying way.
They Ensure Instantaneous Gratification:
Wedding photo booths are not only about your satisfaction. It does the same for your guests as well. Thus, these photobooths would come up with accessories that offer provisions of sharing the moments on various social media platforms instantly. Also, the printers that these booths are available with, offer you as well as your guests the provision of taking printouts and preserving those moments for time immortal. Therefore you see, these photo booths are excellent tools, offering instant gratification for the event.
They Have Provisions of Customisation:
In case you are looking forward to adding some personal touch to your wedding photo sessions or celebrations, these photobooth hire services in Melbourne like any other location would help you immensely. In fact, they are your best resort if you are willing to add some personal touch to your celebrations, with the use of your personally favourite backgrounds and props or whatever else you may need for the purpose. This provision of customisation is considered as a major USP of these wedding photo booths, and a major reason why they can rock the celebrations.
They Showcase Your Celebration:
Last but not the least, in case you are willing to ensure that your wedding ceremony becomes a showcase event, hiring a wedding photo booth is the right step forward.
And if you are in and around Melbourne, looking for a wedding photobooth hiring company, Daisy's Photobooth is your best choice. Call us at 0421333080 for an appointment.