---
Want To Make The Perfect Statement? Try Out Stunning Floral Wall Backdrops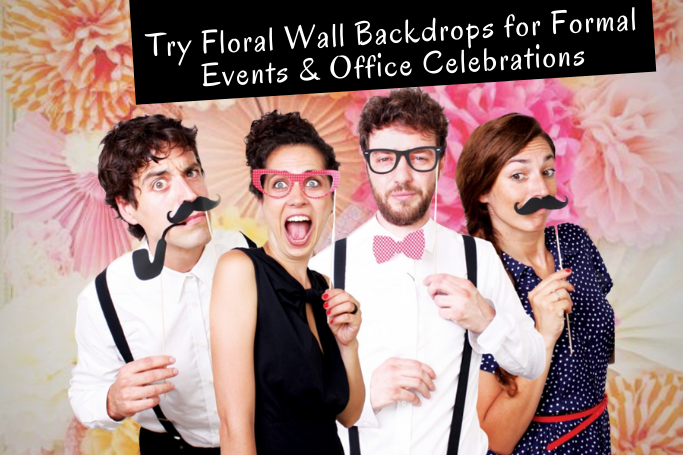 For any DIY formal events or office celebrations, flower wall backdrops deem perfect for adding vibrant colour and oomph in pictures. They perfectly fit into most themes and subtly lend in that opulent feel.
That being said, you don't have to opt for floral backdrops all the time. Customised hedge-styled flower walls can also provide a wonderful neutral background, depending on your dress and your personal style.
Here Are Some Ways To Use Them For That Oh-So-Perfect Statement!
Floral Wall Entrance Statement:-
Give each of your guests that 'WOW' factor by putting up a bright and beautiful floral wall set-up. This warm and welcoming background will make them stop and click pictures immediately using your arranged photobooth.
To personalise their photos, you can even add laser cut acrylic signs and arrange for goofy props which they can use for pouting or posing.
Branding Your Flower Backdrop:-
If this is an office party, then branding your floral backdrop is a sure-fire way to share your message and gain more exposure from all your visitors. Ask the operator to place your product brand/company logo atop the floral wall and watch as your guests flock over to the setting to photo-pose!
Alternatively; you can even add a neon sign to ensure the dress of your guests and floral wall colour all appear clearly in the picture.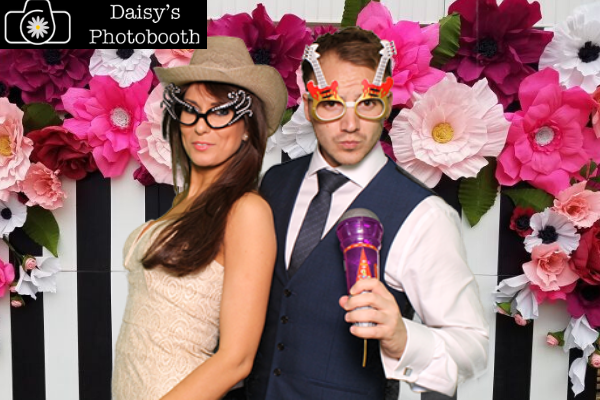 Desert Table Floral Backdrop: –
If your event is a birthday party or a housewarming celebration, then why not arrange for a dessert table floral backdrop. The idea is pretty simple. Just add the dessert table in front of the floral/hedge-styled flower wall to further entice your guests over.
To make it an even more natural focal gathering point, you can put add flower vases, a champagne/white wine bottle and then request everyone to face the booth lens holding or toasting with their glass.
You can come up with other series of poses too using big hats, giant goggles, moustaches and other goofy props which come with the photo booth hire package.
Lastly, the MELBOURNE CUP Floral Wall: –
This is a crowd favourite in many events, and if you love the concept of photo booth pictures, then this is one floral backdrop that has to include.
An entire wall created with spring flowers and participants dressed for the seasonal Horse Race (holding a full wine glass). This is the perfect photo theme and fashion to capture and exhibit, be it for personal albums or your social media profiles- and rightly so!
Call DAISY'S PHOTOBOOTH for Spacious Open Booth Arrangements in Melbourne
As your premier party photobooth hire company in Melbourne; we provide you with spacious open booth arrangements so that you can accommodate as many of your mates as possible.
Our arrangements are almost like a mini-photo studio and will feature lots of props, attractive backdrops (including floral walls), 15-inch touch screens for viewing pictures instantly and DSLR camera for delivering high-res images every time.
So, whether it's a wedding, engagement, birthday or any other celebration; we understand what you want, and we give you the perfect entertainment tool to make your event memorable.
We Are Just A Call Away. So, Let Us Know If You Need Anything!