---
The Coolest Props that Make Your Wedding Photobooth Look Livelier
Without props, photobooths are as incomplete as the New Year celebrations are, without those customary fireworks at the Sydney Harbour. That's the reason, if you are looking for a wedding photobooth, you must not forget the other aspect – the props that will go all the way to make the photo booth session, an invigorating one. Now coming to the aspects of props, there is no dearth of varieties you can select from, for your wedding booth. However, some will justify your choices in the very best way. Here, here in this write-up, we discuss a few coolest props that will make your wedding photobooth livelier.
The Vintage Props
The name is self-explanatory enough. These props come with a vintage getup that gives the photobooth a retro look and feel. They can be anything – starting from the old fashioned gramophones and typewriters to the telephones and the miniatures of the customary old fashioned London telephone booths that will take the invitees to the bygone era, with elegance.
Books
Yes! You have read it right. Indeed book props are the new in-thing in the world of props for wedding photo booths. Indeed, if your bride is a book work, this will indeed be a heart-touching moment for her. Even when seen from a neutral aspect, these book props would add a touch of intellectual tinge to the wedding ambience, which will be well received and adored by your guests. Indeed, a number of our customers who are coming to us to hire wedding photobooth in Melbourne are vouching for this genre of props on their wedding day.
Cane Chairs
Well, this may sound quite unconventional, but these props actually are working these days. Indeed, cane swing chairs are another cool prop option, which can change the look and feel of the booth. You as well as your guests can actually have yourselves clicked sitting on a cane chair – certainly a far cry from those hilarious props that the photobooths are generally associated with.
Hanging Photos
This is one great option when you hire a cheap wedding photobooth in Melbourne. Well, hanging photo frames have already been there as wedding props. Now it's time to get to a notch higher when you can fiddle with your childhood photos and that of the frozen moments of you two hanging all over, while you are being clicked. One good thing about these props is that you can use them as props and at the same time as background.
Background Props
 Well, this brings us to this obvious point! Using the background props is the new way of making the most of the wedding photo booths. In other words, things can come down to selecting props that can be used as a background as well as props, like the Instagram props, which will help your wedding turn high tech. You can add a wedding hashtag to these props as well.
Thus you see, these are some of the unconventional props that you can opt for when you hire a wedding photobooth. Get to us at Daisy's Photobooth straightaway or contact us at 0421333080 during our office hours.
Recommended Posts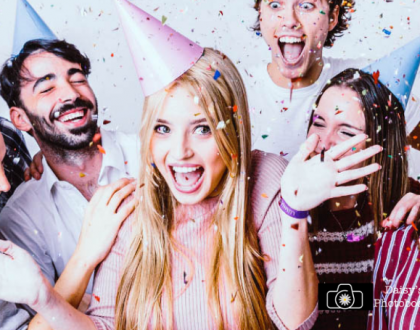 February 9, 2022