---
Making Most of the Photobooth Rental Packages – 5 Most Effective Tips
If you are to add something different to your party, renting a photobooth is a beautiful way to do so. However, renting one can very well drill a hole in your pocket, if you do not select wisely. Therefore, is it not only essential for you to to choose a photobooth of a reputed company like us, but you also need to ensure that you make the most of it.
Indeed, we at Daisy's Photobooth would come up with quality products, but it is your call to have your money's worth. Here are 5 tips that will help you in this regard.
Use Props Cleverly!
In order to add a quotient of elegance, you need to use props during the photobooth sessions. However, just using them is not enough. You will receive them anyway, for they are included in the photobooth packages that you opt for. What matters most is using them innovatively and correctly.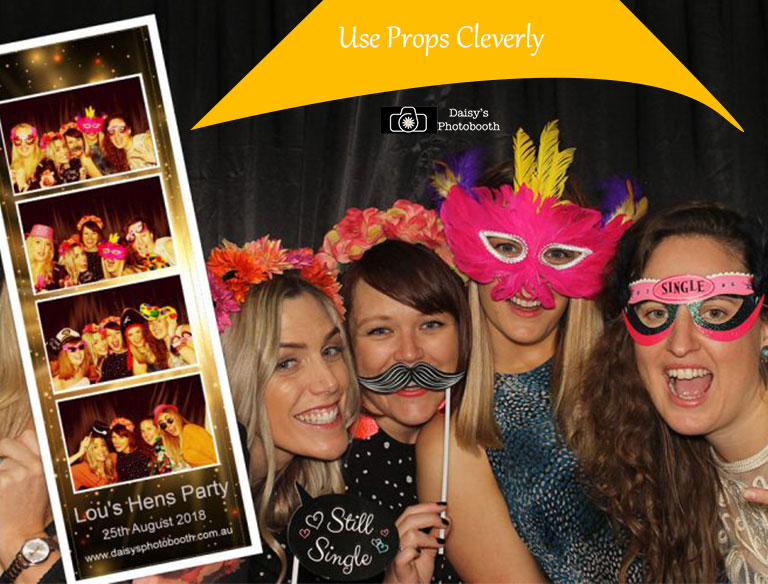 For instance, you need to select the props in a way that gels with the theme that you have set up for your party. It will add to all the fun. Props like those cumbersome silly hats, oversized glass frames, bulky boas, and the moustache with sticks are some of the most popular props that people love to see during photobooth sessions.
Setting Up the Booth Close To the Action 
You need to set the booth amid 'all the actions'. Do not stick the booth in the foyer that will hardly see any footfall, except for those taking short breaks to have a smoke or to spend some cozy moments with their loved ones in private for a few minutes before catching on with the actions once again!
Remember, the best way to make the most of it is to set it up right next to the dance floor if you have a DJ playing those dance numbers for the crowd! 
Using Photo Strips as Party Favours! 
Most of the reputed companies that hire out budgeted photobooth in Melbourne put down customised texts on the photo strips, which turn the photos into fabulous mementoes. This will not only help your guests to make the most use of the photo sessions but let you save a few bucks at the end of the day.
Maintaining a Memory Book 
You may maintain a memory book for the occasion. You need to keep a copy of it for yourself and hand over the other copy to each guest, which they can use to stick the images to make it complete memorabilia of the event. You can either have customised statements printed on the images or can gift them take-away pens so that they can put down their feelings into words.
Making Customised Cutouts to Click Photos With 
Yes! It is another fantastic way that adds fun, more so when it comes to personalising the experience for your guests. You can have some life-size headshot images printed from reputed companies, and include them in the photo sessions. This will add to the fun during those photo sessions in party photobooths in Melbourne or in any other place – something that your guests will simply love and cherish!
So you see, sky is the limit when it comes to using the booths that you hire from Daisy's Photobooth. Just give us a call at 0421333080 during our business hours or write to us at info@daisysphotobooth.com.au We will make sure you have a party of your lifetime!