---
How to Choose a Birthday Photo Booth for the Elderly?
Now that your grandma, grandfather or an aged client has his or her birthday right around the corner, you need to make sure that you hire the appropriate birthday photo booth. Whether the booth is affordable or a high-priced one, what matters is the type that you choose if you are in Melbourne. And if you hit the right note, you will be making the event a memorable one.
Now, let's see how should choose the photo booth and what factors you should consider.
Enclosed Photo Booth
The open photo booth is a relatively newer concept. You can go for this type of system. But experts recommend that sticking to the conventional plan i.e. going for an enclosed birthday photo booth for hire always works best.
Back in the day, your grandparent(s) used to get their photos clicked in these types of booths. So, quite naturally, they will love these booths due to their simplicity and elegance.
Seamless Photo Output
Today, most photo booths provide digital prints. But if you are choosing a photo booth for the elderly in Melbourne, make sure that they offer physical prints too because back in their time, the only option that they had was this type of print. Also, the provider should offer instant prints so that your loved one can get the classic photo booth experience.
Filters Can Be Entertaining
Though photo edits with filter applications are liked by this generation, they can be pretty fun for your grandpa or grandma too. Therefore, if you get the option for photo filters, you can invest in the service provider. However, make sure that the main photos will remain clear and there won't be any extra effects that will make the photos look artificial.
Engraving of Names on Photos
This is a feature that is liked by both the young and older generations.
When and if the name is etched on your photo, it makes the photos look special. Also, this is not a recent technology. The engraving of names on photos has been there for many years. And since it is the birthday of your loved one, he or she will surely feel special if his or her name is etched on the physical print. So, look for a company offering cheap photo booths for hire in Melbourne with the name etching feature on photos.
Classic Props
This is another important factor that you will need to consider when choosing a photo booth.
No wonder your grandparent(s) will love classic props that rekindle a sense of the good old days. Indeed, the elderly like nostalgia. So, before hiring the photo booth, ensure that the service provider can deliver props of the '70s and '80s.
Themes That Help Recall The Days Gone By
You can hire a theme-based Melbourne birthday photo booth service. But since you are choosing it for the elderly, it's best to keep it simple since they generally like traditional styles. A photo booth that is too colourful might not suit their style.
So, as you can see, choosing a birthday photo booth for the aged is not rocket science. You just need to understand what they like.
Hire the Best Birthday Photo Booth on Budget
To hire a cheap birthday photo booth from Daisy's Photobooth, give us a call now or click the 'Enquire Now' button and send in your queries if you have any.
Recommended Posts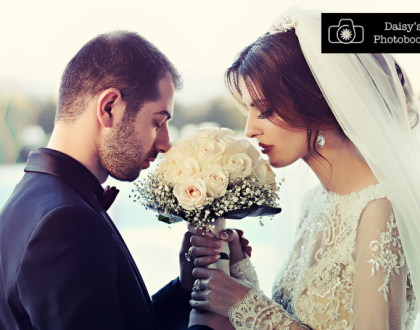 January 12, 2022