---
How Are Modern Wedding Photo Booths Different From The Old Ones?
Wedding photo booths are now hired by all since they offer full-on entertainment for guests. Indeed, who wouldn't like clicking his or her photos at the wedding ceremony? But if you are in Melbourne and wondering how different are the modern wedding photo booths from their older counterparts, following this discussion is what you need to do.
Available in both Enclosed and Open Options
Earlier, wedding photo booths were only available in the enclosed format where the option of clicking group photographs was limited. But the modern photo booths are available in both enclosed and open styles as per your choice. So, before you invest in a company offering wedding photo booths for hire in Melbourne, you can choose any of the options. But before that, you will need to know whether both the options are offered by the company.
HD Photography vs Low-End Photography
As you can easily guess, the wedding photo booths that were available 20 years ago, for instance, had low-end cameras that could only click printable photographs. Nevertheless, the photo quality was not up to the mark. But at present, all wedding photo booths are equipped with HD cameras that offer both printable as well as digital photographs in high resolution, that is crystal clear photographs.
Wedding Photo Booths Were Very Costly Earlier
Earlier, wedding photo booths were not as reasonable as today. That's because only a few companies offering these systems where they had lights, cameras, props and other decorative elements. But at present, due to the massive availability of these products, wedding photo booths in Melbourne have now become more affordable.
It Took a Long Time to Set Up the Classic Wedding Booths
Now setting up the wedding photo booths does not take much time. But the old ones were difficult to set up due to the ageing technologies such as cameras, lights, the entire structure, etc. Also, at present, wedding photo booths are mostly modular. That means they are set up using foldable materials.
Instant Photo Editing Technologies are Now Available
If you are investing in a company offering photo booths for hire in Melbourne, you can expect social media optimised photos and other editable options. But earlier, no such technologies were available. It was just a normal pose and shoot methodology that everyone followed. However, at present, both printable and digital formats are available. On the other hand, classic photo booths only provide photo prints.
Wedding Photo Booths are Now Theme-Based
At present, you can get photo booths that can be matched with the wedding theme. But earlier, no such options were available. All the photo booths happened to be dull, and there happened to be no room for further customisations.
Wedding Photo Booths Now Have Mobile Photographers
Today, most wedding photo booths have mobile photographers. That means, the cameraperson can click the photos of guests even outside the photo booths. But decades ago this option wasn't available due to the lack of resources.
So, now that you know the differences, you can start searching for the best Melbourne wedding photo booth for hire company.
Get a Quote or Enquire Now Regarding Our Photo Booth Service
To get a quote for our wedding photo booth from Daisy's Photobooth, Call us or click the 'Enquire Now' button if you have questions regarding our services.
Recommended Posts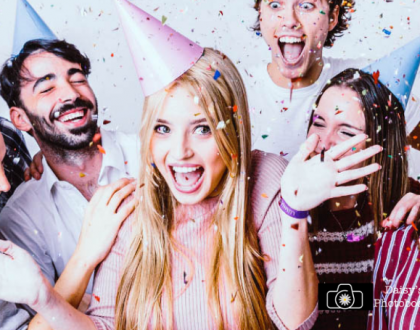 February 9, 2022