---
Hiring a Photo Booth for the First Time? Ask These Questions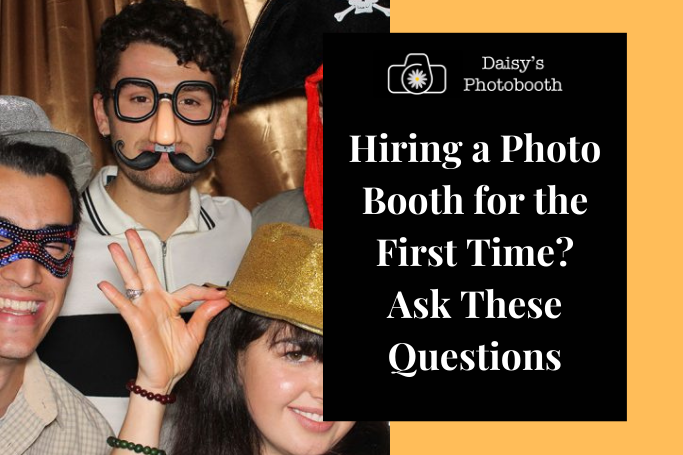 Renting a photo booth for the first time can be a bit challenging. This is quite natural since you don't know how to determine the quality of the service provider, prices, features, etc. But you don't need to worry as this list will help you to choose the best provider if you are in Melbourne. So, let's see what questions you should be asking the service providers.
What are the Types of Photo Booths That You Offer?
Whether it is a birthday event, a wedding ceremony or a corporate function, you need to hire a photo booth that is suited for the specific event. So, the first question that you will need to ask the company providing a photo booth for hire in Melbourne is whether they offer systems for these events.
Though most companies offer photo booths for specific events, some still might not provide the same. So, learning about the type of photo booths available is always necessary before hiring.
What Are Features that I Can Expect from a Photo Booth?
This is a very important question that you need to ask before hiring the photo booth because this is what makes these systems interesting.
Generally, a reputable photo booth will offer unlimited photos, logo or name imprint on photos, social-media ready images with photo filters. These features vary from provider to provider. Nevertheless, you should ask these questions to see whether the provider can meet your needs.
Do You Offer Props?
Nearly all professional Melbourne photo booths for hire companies offer props. Still, asking this question is important because some providers might not include these with the service and can charge extra. Therefore, if you don't want to spend an extra amount of money only on the props, for instance, you should definitely ask this question.
Can the Photo Booth be Customised?
If you want to decorate the photo booth for a specific event, for example, you will need to ask the provider whether this will be possible. Some companies offer this option while others don't. So, the only way to know if you can match the photo booth design with the event theme is by asking the service providers directly.
How Long Will It Take to Install the Photo Booth?
Installing a photo booth in Melbourne can take a bit of time. So, before hiring the same ask about the time it will take to set it up. Generally, a photo booth that is feature-rich can take longer to set it up. However, you don't need to worry regarding the installation as this will be taken care of by the providers.
What is the Price of the Photo Booth Service?
This is like a million-dollar question! In fact, the photo booth providers know that this is a question that they will be facing. But you might be wondering why include this question when it's a common one and that which you are going to ask anyway.
Well, the fact is that you should aim to hire a photo booth that is affordable. So, after getting the price list, you can compare the price of one provider with another to determine the one that does not break your bank. So, choose wisely!
Call Us Now For a Special Photo Booth Price
To get a cheap photo booth for hire price list from Daisy's Photobooth, call us now at 0421333080. Or, if you have queries regarding our service, feel free to drop us an email since we reply fast.