---
Celebrate Special Moments With These Non-Cheesy but CUTE Photobooth Ideas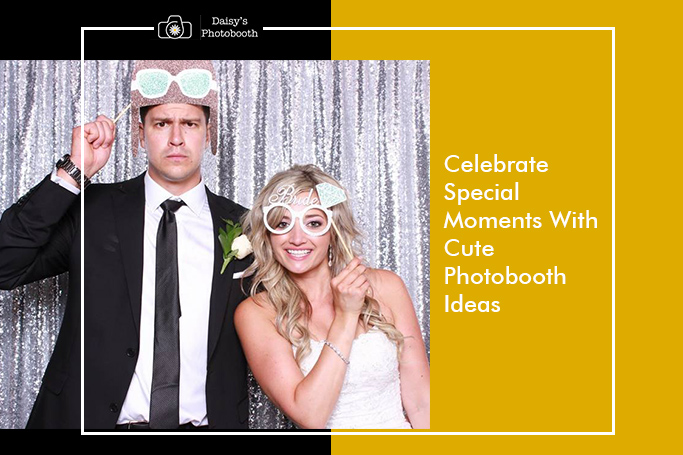 Weddings and parties are the occasions which provide the perfect excuse to snap a picture with your loved one. So, if you are throwing a party on your wedding day or on some other occasion, how about toning down the cliched, so-last-year, in-your-face props and heart-smattered backdrop, and choosing scenes that all the guests will love once everything is done and dusted. Here are some non-cheesy but cute photobooth backdrop ideas that you can try.
Simple-Classy Paper Cutout Backgrounds
If you have been a steady couple for 4-5 years, then this photobooth hire arrangement works nicely. As there are no complications in their relationship, neither should any be there on the backdrop.
Request your photobooth hire company in Melbourne to create a minimalistic paper cutout backdrop. You can go for a zig-zag background to highlight only you and your partner in the picture.
It is one way to create a timeless keepsake, rather than focussing on the theme of love!
Floral Photo Wallpaper For a (Non-Over-The-Top) Romantic Backdrop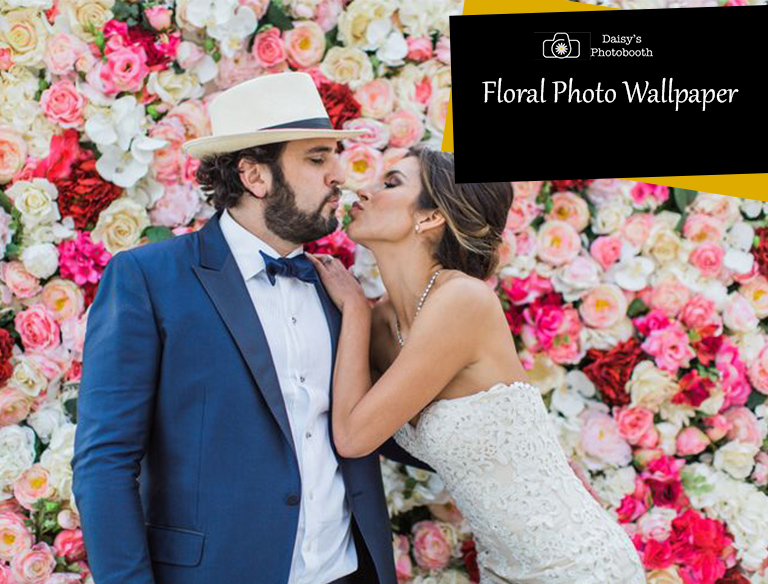 If you're a fairly young couple, then this photobooth arrangement is appropriate for you. Floral photo walls with the right shade of pink works marvellously without being mawkishly over-sentimental!
The best pick would be a wall of pink roses and both the couples holding props like "Kiss Me", "Always & Forever", etc.!
Another cute pose would be- the guy presenting a pink rose (or a flower similar to the background), while the girl is holding up a prop with the words "Proposal first, blooms then."
Subtle Strings of Gold Hearts Against a Black Wall
There is no better feeling to find someone with a heart of gold to click pictures on the day of love. To match up your emotions and love for each other; you can implement subtle strings of gold hearts on a black wall backdrop. This will make way for a dazzling, clean and sophisticated wall for your pictures.
Animated Backdrop For Fun – Because Love Doesn't Need To Be Always Serious!
You can request our cheap, but quality photobooth hire expert in Melbourne to add an animated wall screen for the backdrop for the pictures to add some spunk to it.
The good news for you is that Daisy's Photobooth consists of a well-stocked collection premium backgrounds to spice up your special moment captures. All you need to do is make your pick, and you can expect our experts to have it ready for the big day!
Monochromatic Backdrop With a Pop of Colours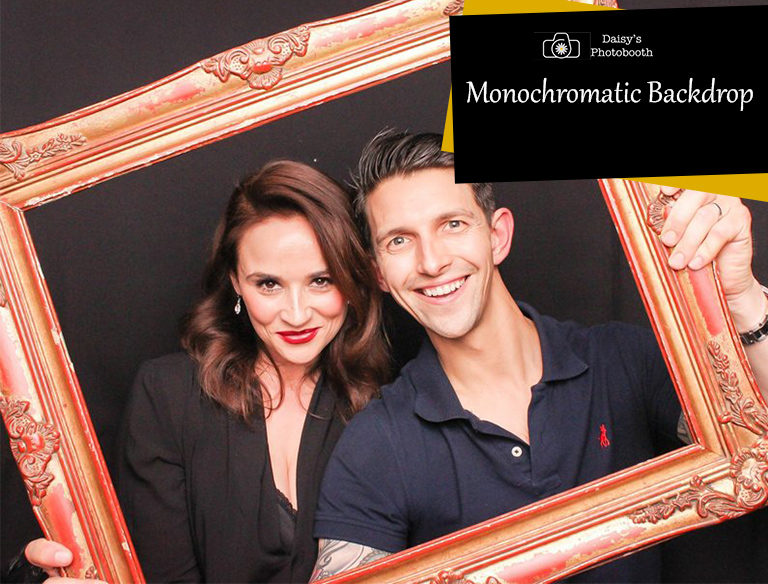 You can also try this monochromatic background with subtle pops of colour for a more balanced look. For the contrast; you can choose white and black patterned thin papers or polka dots, stripes, chevron, and lend in a subtle pop of red – the colour of love.
These are some of the wedding photobooth backdrops which are not cheesy at all. In fact, with the right props, it could be one memorable shot for both the partners.
To make your special day, even more special, Daisy's Photobooth offers you a wide range of exclusive packages encapsulating plenty of goodies.
Our photobooth hire prices in Melbourne starts from AU$295 and extends to AU$595 for our 5-hour platinum package. Plus, we are always open to customisation. Just convey us your requirement, and we will help you capture your joyous moments with the love of your life!
To listen the blog click –