---
Best Birthday Photobooth Props to Enhance Your Child's Birthday Party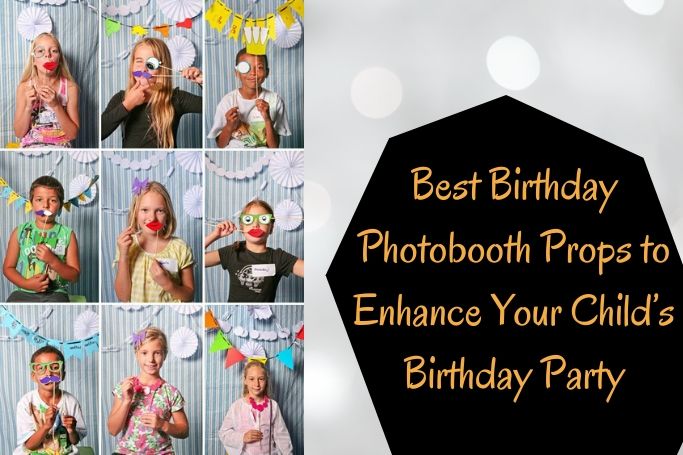 Are you planning to throw a grand party for your child's birthday? Well, to make your child's birthday party a grand and memorable, you must hire photobooths. However, just hiring a photobooth is not enough sometimes. In order to make the party more fun and interesting, you must opt for hiring some best birthday photobooth props. Props are one of the essential things that give great clicks and makes the photo sessions more enjoyable. Hence, for enhancing your kid's birthday, you must opt for hiring some fund and attractive birthday photobooth props.
Here are some of the amazing birthday photobooth props to make your child's birthday party more enjoyable…
For Girls

The diva rocker theme photobooth is about being pretty and pink along with a little punk. For clicking amazing diva rock pictures, you need to have props like pink inflatable guitars, stylish sunglasses, pink feather boas, and everything that add 100% glam.
Paris party theme is all about trendy, fashionable and fun. If you opt for this birthday photobooth hire in Melbourne, then you need to choose some appropriate props to get the best clicks. Props like cardboard Eiffel Tower stand-up, pink princess gloves, and pearls will be perfect for the Paris damask photobooth.
Princess theme is one of the most popular birthday photobooths for the kid's birthday. To get your girl the perfect princess picture, you need to hire princess costumes, tiaras, faux jewellery and a jumbo picture frame. Adding these props will also make the photo sessions of your daughter with her friends more enjoyable.
For Boys

Superhero and comic book theme photobooths are favourite for most boys. If your kid loves the comic superhero characters, then adding this type of photobooth will be a fun addition to his birthday party. Well, if you have opted for this type of budget-friendly photobooth hire in Melbourne, you will require props like a cardboard cut-out huge stand-up city, which you will place in front of a blue-sky backdrop, some of his favourite superhero mask, and costumes.
If son loves playing visual games, then arranging a game-based photobooth theme will be the best decision. For a video game-based photobooth, you will require some game controllers, a background with some of his favourite video game posters. Your son and his friends will surely enjoy this theme along with the props, which will make your child's birthday party more engaging.
Therefore, these were some of the best birthday photobooth props depending on the photobooth theme you choose for your daughter or son. Also, you can get these props from a certified firm that offers the best photobooths for hire near Melbourne.
Get a wide range of options for birthday party photobooth for your child!
If you are looking to hire an amazing photobooth for your child's birthday, then we are the right place to contact. We at Daisy's Photobooth have a wide range of collection on birthday party photobooth for hire in Melbourne. So, if your child's birthday is approaching soon, then call us to book one of our best birthday photobooths today.