---
Acknowledging Milestone Birthdays with Photobooth – A Different Take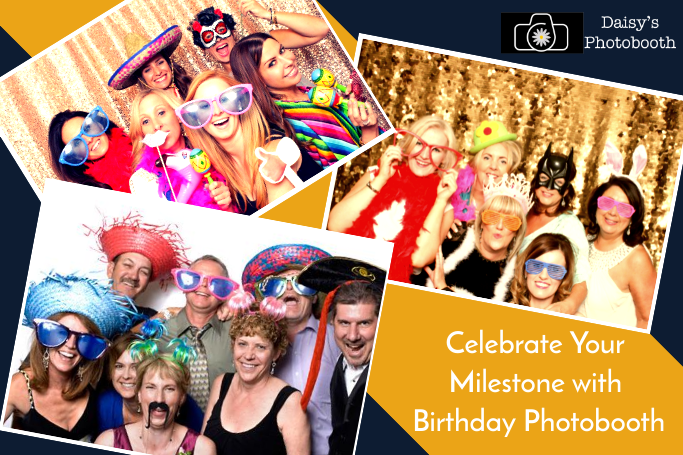 "Youth is the gift of nature while ageing is a work of art. Every stage of life is enchanting provided you learn to cope up and live within it…
…as for those wrinkles, they merely indicate where all your smiles have been over the years, while age is only a 'thing' of the mind. If you don't ponder over it, there's nothing to ponder about it."
Keeping true to these awe-inspiring words of wisdom, every milestone birthday is important in its own way. Be it 21, 40, or even 60, each of them reveals how far you have come in life and how much knowledge you have garnered witnessing first-hand the different facets of life, so far!
So, Off-Course It Is a Cause Of a Big Celebration. However, rather than sticking to the regular cliche celebration, how about incorporating some creative ideas, themes, activities and importantly a photobooth arrangement
Sounds good? Let's begin!
For The 21st Birthday –
Considered to be the first real step into adulthood, most parents consider this to be a milestone for their daughters and sons. Usually; the celebration plan for the birthday girl/bloke (for every year) is to go out to a pub with friends and drink.
But For This Year:
You can choose a reliable birthday party photobooth hire agency in Melbourne to set up an attractive arrangement. You can either hire a venue for the arrangement or can even do it at home or your personalised guest-house.
Keep drinks and snacks on the table and watch your daughter/son behave with friends and siblings like crazy loons when posing for the camera together.
Props and backgrounds like 'Finally 21, Legal To Drink, Here 4 Beer- Look Who's 21'; also help to make the shots more amusing and memorable.
For The 40th Birthday –
Though your family member on reaching 40 may not expect too much fun at their party, there's no denying that it is another milestone which should be celebrated.
The every year celebration may involve presenting goody bags to elders, BBQ in the backyard or even a roast party where everyone comes up with interesting stories.
For This Year:-
You can set up an exciting photobooth hire arrangement in Melbourne (thus surprising everyone) as one feature. It will allow you to relieve a few of those young-hood memories with close companions.
Plus, it would also allow you to share romantic poses with the wife or loving poses with your mom, dad, and even gran! This will keep most of the guests occupied.
And for the rest of the lot, keep interactive games such as throwing darts, truth-and-dare along with a sufficient stack of hard drinks and food.
"Daisy's Photobooth"; caters to all your birthday party photobooth arrangement needs quickly and cost-effectively.
Our packages offer unlimited photos, premium quality props, numerous filter options and soft and hard copies of all the pictures. Feel free to check out our exciting party photobooth hire packages.
For The 60th Birthday-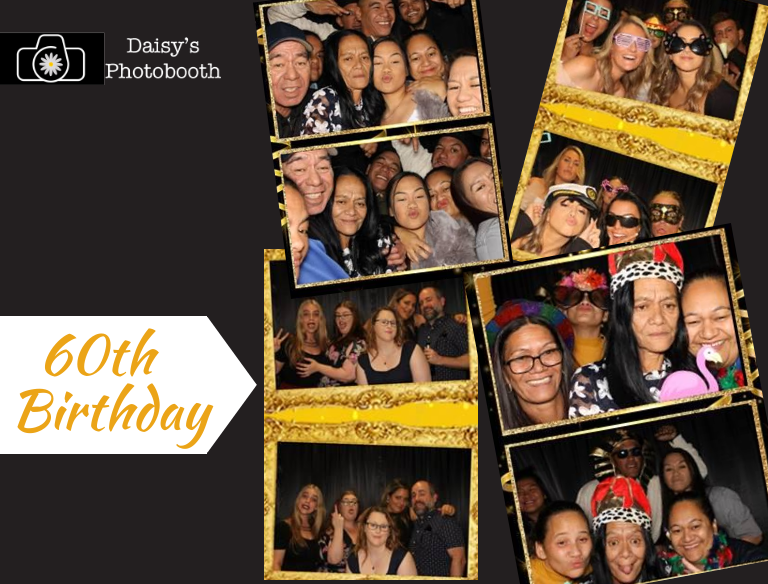 For someone who turn 60; you can plan for a family and friends dinner to celebrate their achievement. Everyone can shares their favourite memories of the birthday guy with white/red wine. And, when all this is done; you can send everybody off merely with party favors.
For This Year:
To spice things up, opt for a cheap photo booth hire arrangement and accompany the guest of honour to pose crazily in front of the camera. Accompany as many props as possible and ensure every one of them is used.
Then using those wacky pictures; you can decorate the wall with 'NOW and THEN' photos of the birthday guy! One can even stand next and pay a toast to the honoree about all the wonderful things he has done.
This gesture and off-course the unique photobooth arrangement will surely make him feel good at heart, especially on his milestone birthday!
'Daisy's Photobooth' can make this happen easily with our wide range of exciting arrangements. All you need to contact us and make your request.
To listen the blog click –